Moon Hall School
Moon Hall School is a specialist school situated in incredible grounds, with fantastic facilities, for students with dyslexia.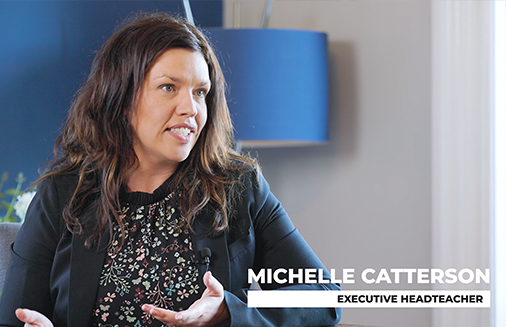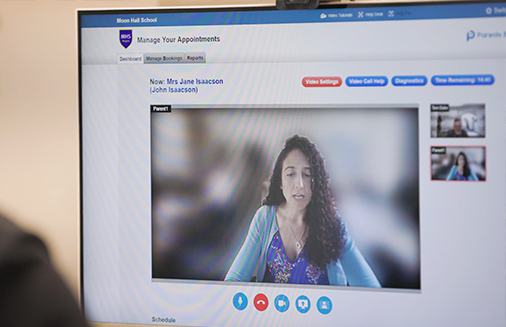 In the late Spring of 2022 we were invited to Moon Hall School, to spend the day talking with colleagues about the great work they do with children who have dyslexia (which is the case for all their students) and hear more about the positive impact Parents Booking's services have provided for the school.
The main school building has its origins in an earlier boys' school, and the parkland grounds features centuries-old trees, but inside the classrooms and all around are state of the art facilities.
"It was really important for us [during Covid-19] to maintain contact with parents; that we were regularly offering updates and that we were available to talk to them."
Michelle Catterson (Executive Head Teacher) and Daniel Crowhurst (Deputy Head Teacher) both sat down with us to explain that as well as providing the best possible learning experience for their students, some students travel more than an hour each-way to attend, and may have had a bad experience at prioir schools, so the highest possible levels of communication and engagement with their parents is Moon Hall School's primary goal and challenge.
The school selected Parents Booking as its parents' eveing and video meeting platform during the Covid-19 pandemic, after considering a number of options including the use of Zoom or Teams, and went to great lengths to explain how thrilled they are with the easy of use (in their case connecting automatically with iSAMS, their school database), from setup to delivering video meetings between parents and tecahers.
"What we found with Parents Booking is that it's very quick to set up, its very efficient to update and it integrates with our MIS database. From a process side, it's really effective."
What was most evident from visiting the school and spending the day with staff was how caring they all were. Their use of video meeting technpology goes hand-in-hand with their use of cutting edge education technology throughout the school to best serve and teach the students, but pairing that ethos with the care of such a positive staff has meant fantastic engagement statistics and satisfaction from parents as well as staff.
"Now we're in a position where [Covid-19] restrictions are relaxed and we can have parents back into school, but what we have found is that [video meetings via Parents Booking] is a more efficient system and has so many advantages over a traditional parents' evening."
Looking ahead, Moon Hall School intends to run some parents' evenings in-person, and others by video, employing the hybird model because they recognise that the best way to keep engagement high is to lower the barriers to parent access as much as possible. Giving parents the ability to join video meetings together, or apart, from home and work, whatever the case may be, is in the best interests of all.
"I would absolutely recommend Parents Booking to other schools In particular the support during setup and ongoing support is very personal. You can pick up the phone, speak to someone, and they will help."
Daniel Crowhurst, Deputy Head Teacher